Spread the Word and Build a Stream of Income
In keeping with the philosophy that agents are partners and stakeholders in the success of the business, Keller Williams has created a distinct wealth building platform through which our leadership teams and office owners reward those who have contributed to a market center's growth by attracting productive associates to the office. In the United States and Canada we do this through profit share; and across the world, through growth share.
Experience our Wealth Building Opportunities
We Want to Meet You!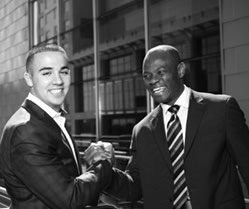 Would you like to schedule a confidential conversation today about how KW can take your business to new heights?
Contact Us